Jean Riemenschneider Graduates from OU EDI
OU EDI GRADUATE MEDIA RELEASE
FOR IMMEDIATE RELEASE
Jean Riemenschneider graduated from the University of Oklahoma Economic Development Institute on October 24, 2019 at the OU EDI Fall session held in Denver, Colorado.
OU EDI is an intensive 117-hour certificate program which provides a broad spectrum of advanced education for the economic development professional. Mary Ann Moon, Dean, said, "OU EDI is the premier organization dedicated to training economic development professionals. These graduates represent some of the finest economic development practitioners in the U.S. working to support their local communities. My congratulations to them."
OU EDI classes focus on three major core areas including: Business Retention and Expansion, Real Estate, and Credit Analysis, as well as areas of concentration in Marketing, Strategic Planning, Entrepreneurship, and Managing Economic Development Organizations. Students typically take 1-2 years to complete the program through a series of intensive in-person or online courses.
OU EDI began in 1962 and is celebrating its 57th year of service to the economic development community. Fully accredited by the International Economic Development Council (IEDC), the program has certified more than 5,500 professionals and remains the world's leading economic development teacher.
For more information about the OU Economic Development Institute, its courses and internationally recognized certificate program, please contact 405-325-3136 or edi@ou.edu.
More Topics
FOR IMMEDIATE RELEASE Contact: Bastrop EDC 512-332-8870 info@bastropedc.org BASTROP, Texas, Oct. 22, 2019 – The Bastrop Economic Development Corporation (BEDC) Board of Directors has selected attorney Cameron Cox as its new executive director. Mr. Cox, a senior associate with Denton, Navarro, Rocha, Bernal & Zech,...
Bastrop County's Berdoll Pecan was featured in this KVUE video as part of a celebration marking 100 years since the pecan tree was named the Texas State Tree. Read the full article at KVUE.com.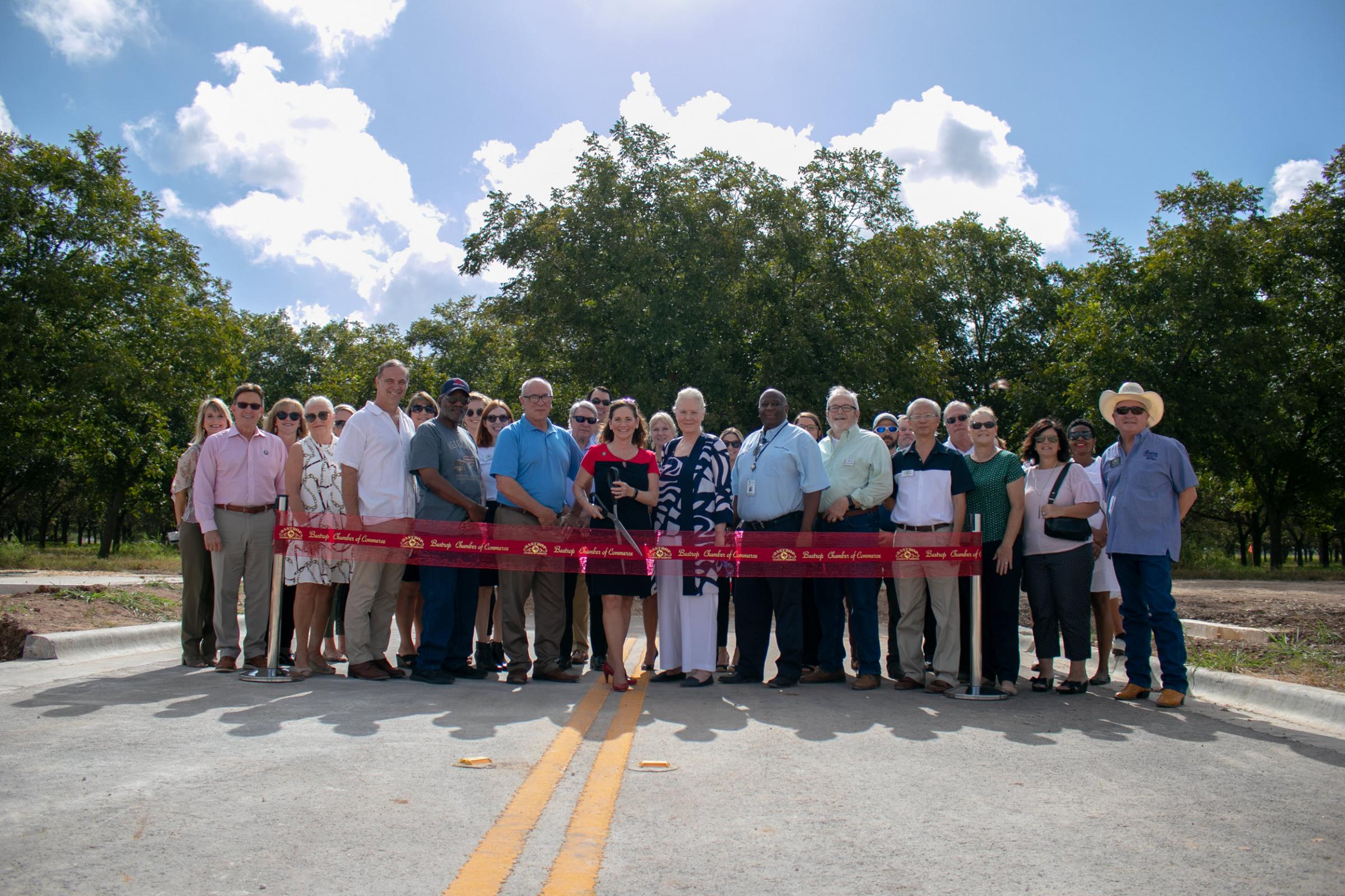 Bastrop city officials on Thursday marked the completion of the Agnes Street extension at Texas 304 with a ribbon cutting ceremony, paving the way for Ascension Seton Neighborhood Hospital to open in fall. The street's extension runs east to west from Texas 304 to the eastern edge of the Seton...