BEDC Names Cameron Cox Executive Director
FOR IMMEDIATE RELEASE
Contact:
Bastrop EDC
512-332-8870
BASTROP, Texas, Oct. 22, 2019 – The Bastrop Economic Development Corporation (BEDC) Board of Directors has selected attorney Cameron Cox as its new executive director.
Mr. Cox, a senior associate with Denton, Navarro, Rocha, Bernal & Zech, brings 14 years of legal experience to the BEDC. He currently serves eight additional economic development corporations and municipal governments. He possesses extensive experience in nonprofit governance, as well as property and business negotiations, mergers, transactions and contracts.
Mr. Cox served in leadership roles for more than a dozen nonprofits, commissions, and committees in the city of Denton and Denton County. Mr. Cox attended Texas Tech University where he graduated with honors and received a bachelor's degree in business administration and economics. He also holds a Juris Doctorate degree from Texas Tech School of Law.
"Bastrop is a unique community with a rich history and a promising future," said Mr. Cox. "I am looking forward to achieving business growth and economic successes for Bastrop's future with the talented team at the Bastrop Economic Development Corporation."
The BEDC conducted a nationwide executive director search and received 30 applications from highly qualified individuals. Five candidates were invited for interviews and Cox was selected as the top choice by the board. He will assume his position on Oct. 22.
"The board is excited to have selected Mr. Cox as the executive director for BEDC," said BEDC Chair Kathryn Nash. "Mr. Cox's background, commitment to community, leadership experience and dedication to Bastrop's future elevated him as the clear choice to lead the BEDC. We welcome him and look forward to the work we will do together."
About the Bastrop Economic Development Corporation
Established in 1995, the Bastrop Economic Development Corporation (BEDC) enhances the quality of life in Bastrop, Texas, by advancing the investment, development, growth and relocation of companies within the area. In addition to providing appropriate infrastructure, it promotes and supports economic development in the community that offers the people of Bastrop sustainable, meaningful and rewarding employment opportunities, and greater access to desirable goods and services. Visit BastropEDC.org.
More Topics
Bastrop County's Berdoll Pecan was featured in this KVUE video as part of a celebration marking 100 years since the pecan tree was named the Texas State Tree. Read the full article at KVUE.com.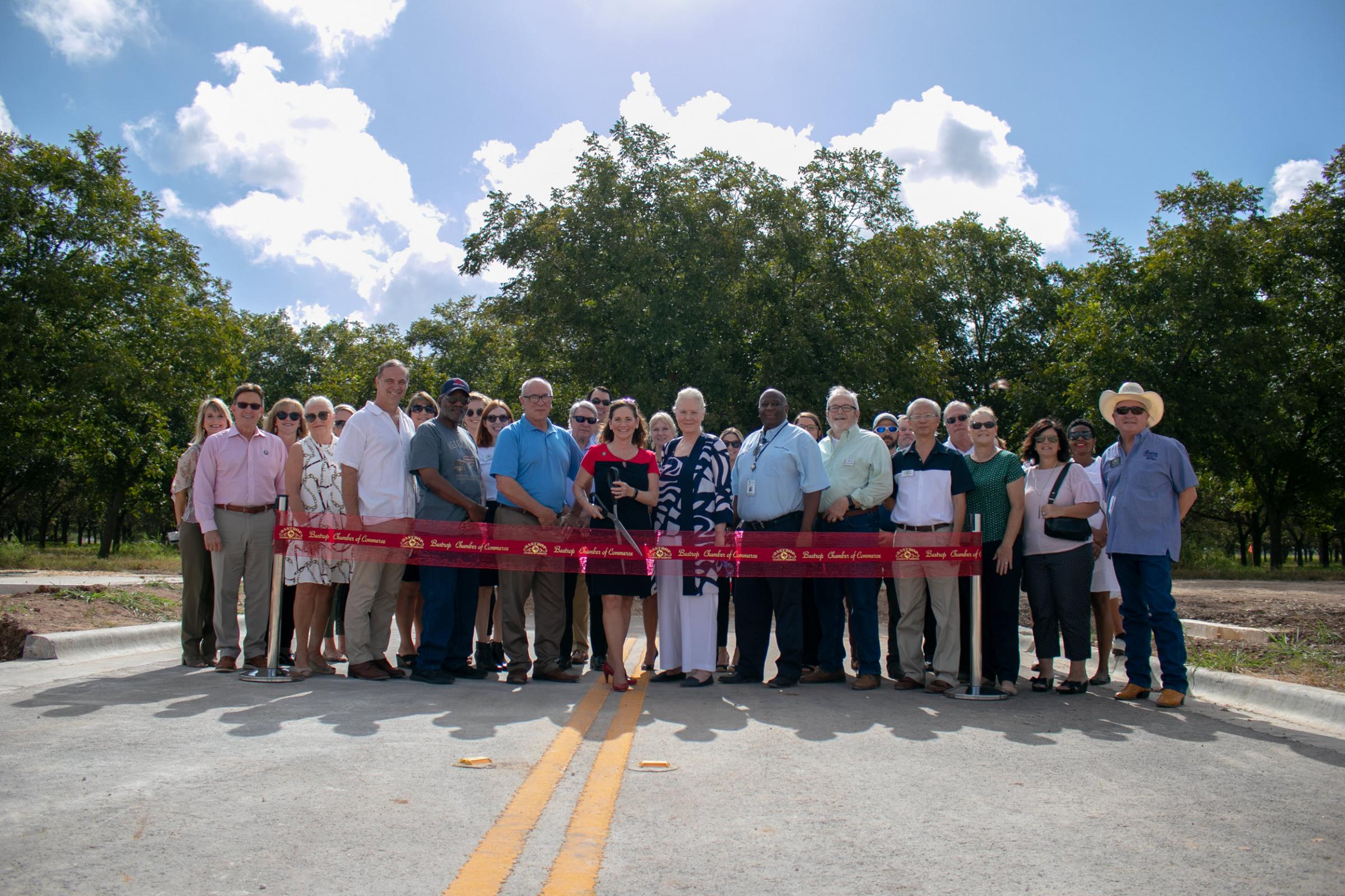 Bastrop city officials on Thursday marked the completion of the Agnes Street extension at Texas 304 with a ribbon cutting ceremony, paving the way for Ascension Seton Neighborhood Hospital to open in fall. The street's extension runs east to west from Texas 304 to the eastern edge of the Seton...
To read this story, please visit KXAN News.