Bastrop provides the ideal environment for growth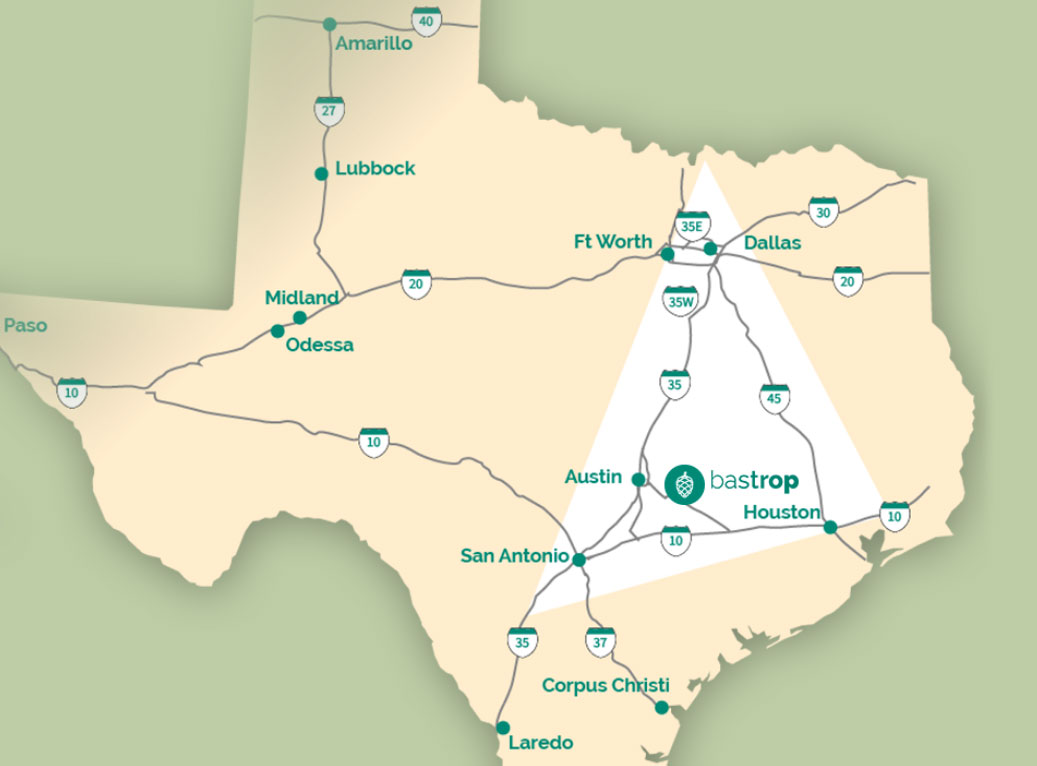 Located 30-minutes SE of Austin and within The Texas Triangle, the community has available land and is a prime location for new business. Austin-Bergstrom International Airport is a quick 25-minute drive on TX 71 E for employees to have easy access to direct international flights. 
The Business Park is zoned commercial/industrial and adjacent to the Union Pacific Rail, serving Bastrop by the Highway 71 fiber corridor with abundant underground utilities including 1/10 Gigabit Ethernet fiber cable available at key locations. The recent 1.6-million-dollar expansion gave way for new connecting roads causing ease of commuting within the park as well as to and from TX 71 E.
Bastrop is full of natural resources and greenfield land. The community is warm and welcoming and is known for its local charm, quaint downtown, yet close proximity to the city of Austin.
Location Advantages Fast Facts
Fun fast facts include:
Median Age 41
Population 8,164 (3.22% growth rate)
County Population 84,761
Median Household Income 52,850 (9.7% growth rate)
Median Property Value $156,300 (7.2 growth rate)
Average Hwy 71 daily Traffic Count 43,288
Workforce Austin MSA 1,000,000+
900-acre Lake Bastrop
3 State Parks attracts over 167,000 non-locals per year
Overall 17M visitors per year
Film Friendly Capital of Texas with films like: Hope Floats (2011) starring Sandra Bullock and Prince Avalanche (2013) starring Paul Rudd and Emile Hirsch. 
Driving Distance to major cities:
Austin 30 miles
Bryan/College Station 75 miles
San Antonio 92 miles
Waco 109 miles
Houston 134 miles
Corpus Christy 182 miles
Galveston 183 miles
Dallas/Ft. Worth 222 miles
Laredo 255 miles 
El Paso 604 miles