Bastrop finalizes rules for food truck pilot program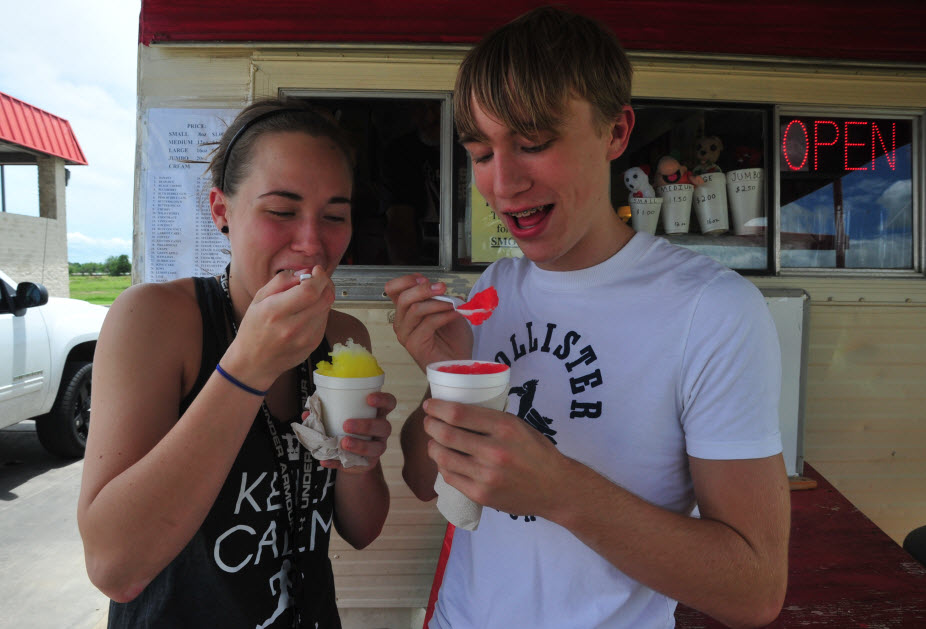 The Bastrop City Council put some finishing touches on the soon-to-be-launched pilot program that will allow food trucks, trailers and mobile eateries to operate within the city.
At the request of Council Member Deborah Jones, city staff tweaked the proposed program to include added flexibility. As originally proposed, the program required food trucks parked individually to be located on a paved pad or parking lot. Jones contended that requiring paved surfaces may prevent mobile food vendors' ability to be adaptable to Bastrop's various geographic regions, like at Mayfest Park where pavement is limited.
Last week, the Bastrop Planning and Development Department brought a revised version of the program to the council that allows food vendors without pavement options to obtain permits on a case-by-case basis, through which city staff would have to approve their business concept. If a food truck operator wished to use some sort of alternate parking surface, an auxiliary storage unit, added displays or a detached awning, they would need to get city approval.
"We're just looking at what you're doing, where you're parking and if there's any negative impact to the public," Bastrop Planning Director Matt Jones said.
The program will also require trucks or vendors to be parked within 150 feet of a bathroom, or rent a port-a-potty. During the permitting process, the city would divide mobile vendors seeking permits into three categories: those that will locate on private property that has an existing primary business, those that will locate in a food court with other mobile food vendors, and those that will locate on active construction sites. Food trucks locating on active construction sites are aimed to serve workers and will be allowed to park only for a one-hour period. Food courts will be required to provide paved parking, bathrooms and a seating area.
"I see so much opportunity in that plan; I see this as a pilot program that's encouraging," Deborah Jones told city staff during a City Council meeting last week. "I really appreciate that you addressed all these concerns, which you did 100 percent. All of the issues I had, you absolutely covered them."
Read the full article at Statesman.com.