Ground Has Broken on the Bastrop River Loop Trail
As we inch closer to spring, Bastrop, Texas, residents have even more to anticipate. Construction of the Bastrop River Loop Trail is underway!
"The river loop project was first approved by the BEDC Board in 2017, and we are thrilled to see it coming to fruition," said Angela Ryan, Operations Manager, Bastrop Economic Development Corporation (BEDC). "Not only does it provide safe connectivity from Bastrop's residential areas to the commercial district, but it also offers recreational opportunities to the community. Bastrop's riverwalk runs from Fisherman's Park to Ferry Park, and our local residents have been expressing a desire for it to be extended into a complete loop for as long as I can remember. This connected loop will accomplish that and much more."
BEDC originally approved spending $680,000 for the project. The City of Bastrop was subsequently awarded two separate grants. One $130,000 grant was awarded from Keep Bastrop County Beautiful (KBCB). The other grant was from the Capital Area Metropolitan Planning Organization (CAMPO) for $475,000.
Planning for the trail project was originally initiated because in addition to resident interest, several studies — including the 2016 Comprehensive Plan for the City of Bastrop — suggested improving the walkability of the downtown area for increased safety, quality of life, and foot traffic for businesses.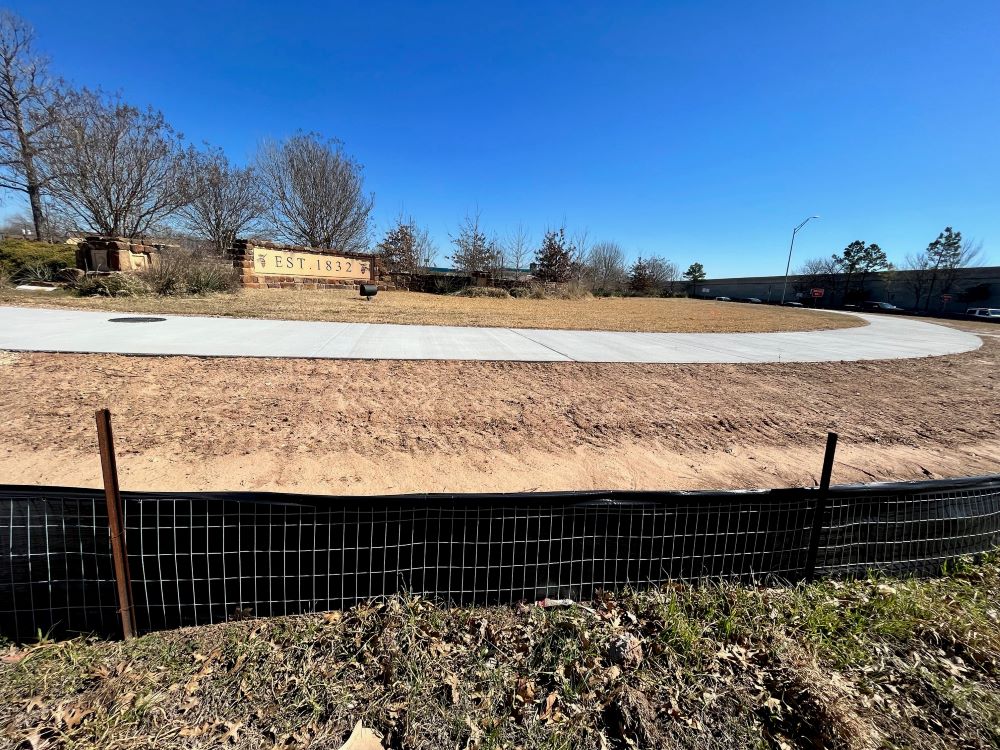 The project, now underway, will create a 1.8-mile loop, connecting east and west of the Colorado River, and north and south of Hwy 71. The multi-modal wheelchair-compliant sidewalk will increase downtown foot traffic by increasing the connectivity for those who enjoy outdoor recreational activities such as walking, running, and cycling. The River Loop Trail will also serve as a safe multi-modal pathway that TxDOT will tie into once work is complete on the new frontage roads across the Colorado River. The River Loop Trail will connect the June Hill Pape Riverwalk, Loop 150, and Main Street to a bicycle/pedestrian bridge that is part of the ongoing TxDOT improvements over the Colorado River.
The River Loop trail will be completed in three phases beginning with a stretch of sidewalk, between 6- and 10-feet wide, along Loop 150 between Texas 71 and Main Street. The second phase will run along Texas 71 as it crosses the Colorado River. The third phase will connect the two trails from Water Street through Main Street to downtown.
For more information about how BEDC improves the quality of life for its residents and assists businesses with relocation and expansion, contact them at (512) 303-9700 or info@bastropedc.org.
Follow BEDC on Facebook, Twitter, Instagram, LinkedIn, and YouTube.