Central Location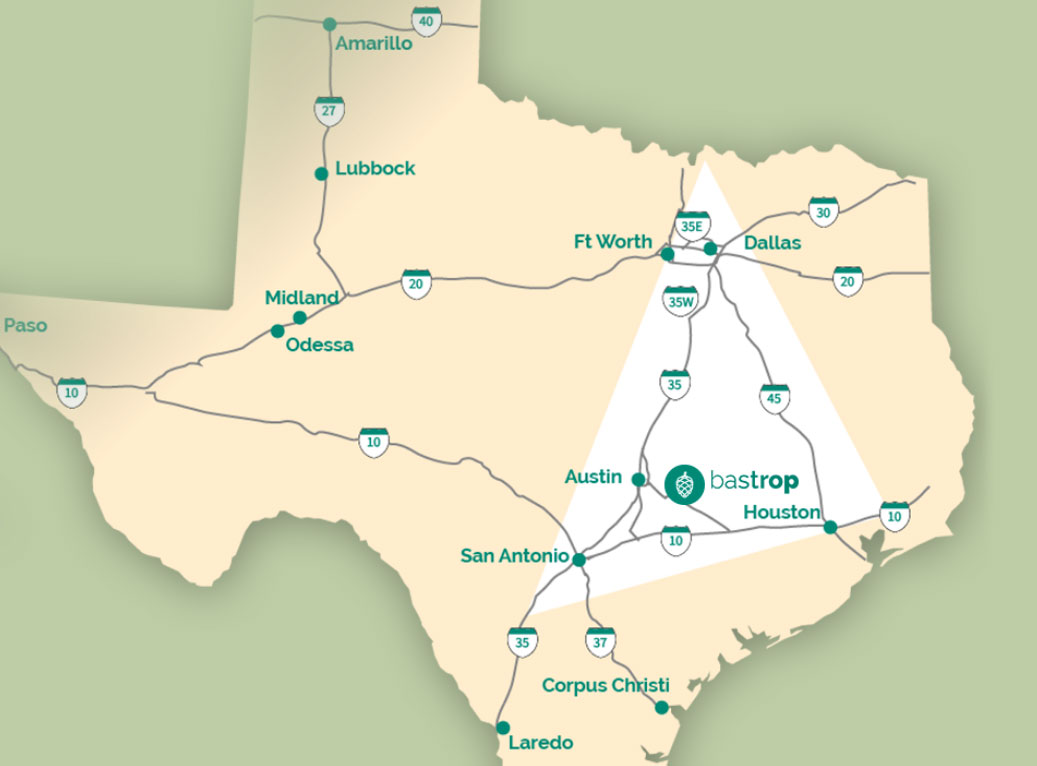 Austin is one of the fastest growing cities in the United States, having seen a 32.7% population increase from 2008 to 2018. With a population of over 2 million and an expected growth rate of 27.6% between 2020 and 2030, this region is only continuing to grow. Bastrop is located just 30-minutes from Austin and 25-minutes from the Austin-Bergstrom International Airport, making it Austin's Next Frontier and part of the region's growth. 
Access to Austin & the World
Bastrop's central location is ideal for growing companies. TX-71 E connects Bastrop to Austin and the Austin-Bergstrom International Airport. Companies looking to serve the Austin metro's 2 million plus population can easily do so from a location in Bastrop and, as an added incentive, land costs less here. 
Texas as a whole is also experiencing double digit growth. For companies looking to serve the entire state Bastrop is an ideal location. San Antonio can be reached in 1 ½ hours, Houston in 2 hours, and Dallas in 3 hours, while the rest of Texas can be reached in under a day. 
Sending products throughout the world is also easy due to available rail access, highway access, the airport and Port Houston - which is only 2 hours away. Companies can reach major population centers using TX-71 E, I-35 and Highway I-10.
Executives and sales teams will also find Bastrop to be a convenient location. With Austin-Bergstrom International Airport only 25-minutes away, direct flights are available to destinations throughout the country and the world.